Basics of Spoken Ukrainian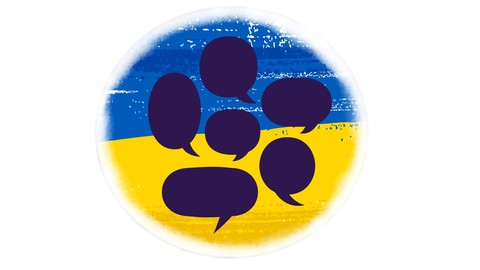 Get high quality Ukrainian lessons from the comfort of your home. Creative, fun to learn and great value for the price.
This course is for you if:
You are a complete beginner and don`t know any Ukrainian at all
You want short and straight to the point lessons
You need a lot of exercises, repetition and motivation to stay on the track
You want assignments where you can get personalized feedback and guidance
You want it to be fun!
What will you learn?
How to read in Ukrainian
How to introduce yourself and meet and greet people
How to ask questions
Describe your hobbies
Talk about your family
Count in Ukrainian
Talk about work
And much more fun!
And it will be all in spoken Ukrainian.
How does it work?
This course is constructed like my one-to-one lessons that I usually have with my students in real life. This means that I am not going to present you with materials and that's it. I will also try to include you and answering some questions, repeating sentences after me and doing a lot of exercises. After each and every lesson we will have exercises.