Essential Ukrainian - Travel phrases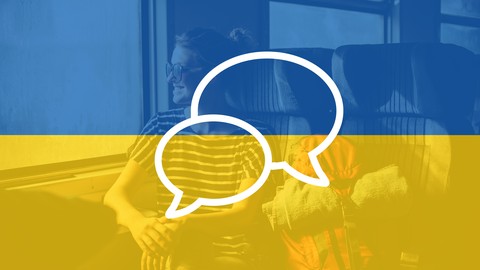 The FIRST Ukrainian travel phrases course focused on travel, taught with a professional native Ukrainian language tutor.
Are you planning to travel to Ukraine but are worried about the language barrier? Then this is the course for you!
In this course, you will learn useful phrases for the hotel, ordering at a restaurant, asking directions and more!
Each section consists of the 3 main parts below:
Phrases specific to the topic of each section
Many phrases will have an example conversation between a native and non-native Japanese speaker so you can see how that phrase might be used in a real world situation
A quiz after each lecture so you can test yourself on what you learned
As a bonus I have included PDF's that you can print and bring with you on your trip.
My name is Oksana and I am Ukrainian and native Ukrainian speaker, who lives all my life in Ukraine. Along the course I will share some tourist and culture tips.
I will be available to answer questions you may have as you go through the course. Please leave your questions in the course Q&A and we will get back to you as soon as we can.
Who this course is for:
Tourists coming to Ukraine who want to make the most out of their travels
People moving to Ukraine who want to learn lots of useful phrases quickly
Anyone interested in learning basic Ukrainian phrases and grammar
See you in the course!